Sale!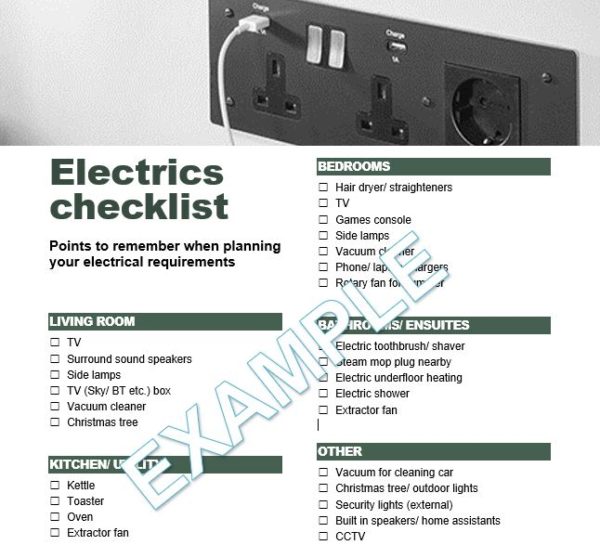 Electrics placement checklist | Where to place plug sockets?
£0.99
If you're starting to plan your rewire, you're probably wondering where you should be putting plug sockets. The beauty of a rewire is you can have them anywhere you like! Use this checklist to remind yourself of the most common electrical points you will probably need. Don't forget about the Christmas tree!
Description
Download this checklist to make sure you've catered for all the electrics you may need in your home.
Only logged in customers who have purchased this product may leave a review.