Charlotte from Whitstable View tells us how you can achieve a high end look on an affordable budget.
Specialising in minimalist design and achieving high end interiors with an affordable budget, Charlotte shares with us some of the key things she's learnt to achieve her classy home design.
"Contrasting tones can balance really well"
Charlotte has used some very mixed palettes within her home which wouldn't be the traditional pairing that most of us would default to. However, the burnt orange, navy blue and brassy accents work really well. When asked how she makes this work so well, Charlotte told us "The colours are tonally calming and quite understated, but when combined with the natural wood, dark blacks and gold elements they balance together really well".
It's true what they say, opposites do attract!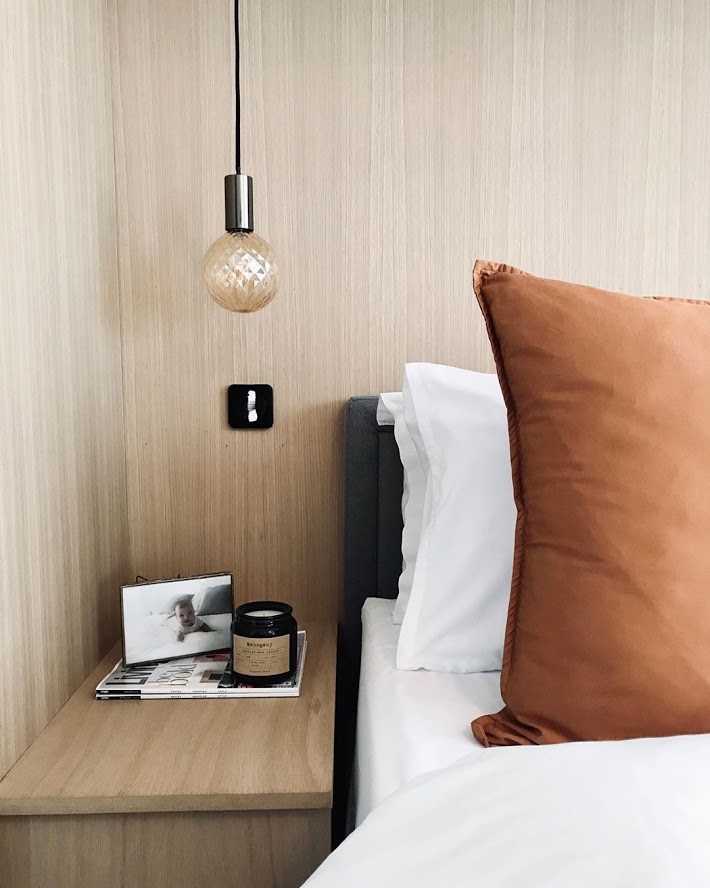 "Use existing features to your advantage"
Often needing to work with what we've been given, interior design can sometimes be determined for us. Charlotte likes to make use of the existing features, home style and property history. This is all about restoring sympathetically and it can often help to find out a bit more about the history of your home. Is it Georgian? Victorian? Was it built with a family in mind? Or a more defined purpose like an old bakery or school? 
Charlotte told us "Mixing combinations of natural, metals and colour can work. It's just about finding the balance. It's all about discovering different features in a space. An older house such as from the Victorian era would already have a lot of features that break up a space and draw the eye such as bay windows, high ceilings and striking floor tiles. Taking all of this into consideration, it's often a great feeling to be able to build a design around these features and find the materials, angles and textures that compliment really well.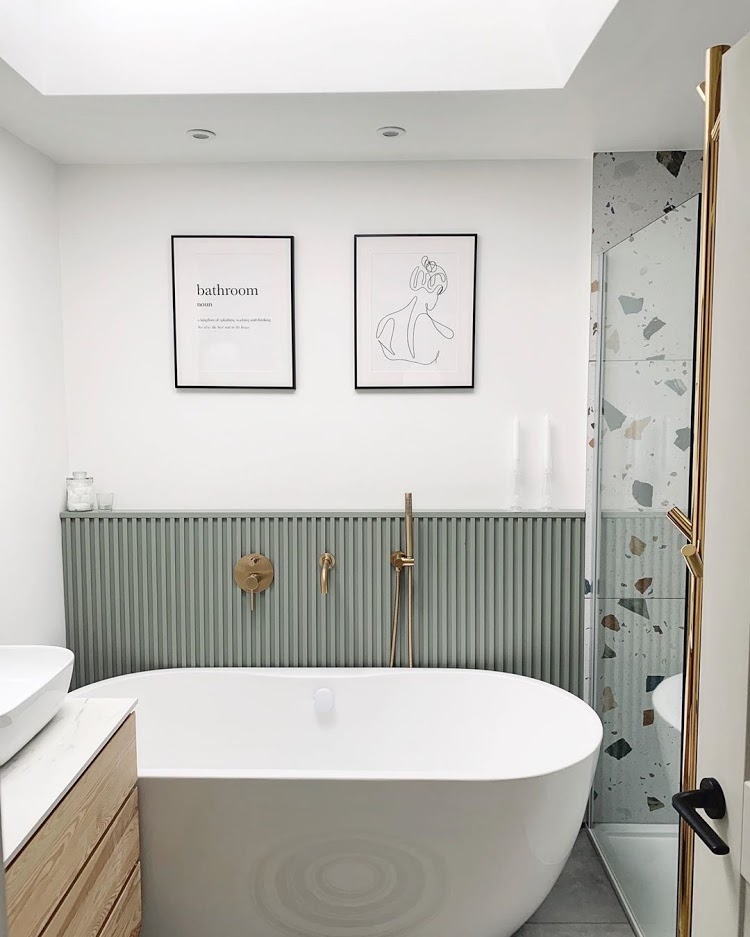 Achieving personal minimalism
Achieving personal minimalism
"It's important to still have touches which give your home personality"
A minimalist home does't have to lack personality. "Accessorising your home should come from items you love or have acquired over the years" explains Charlotte. "If your home looks like a clone of one you have seen on Pinterest it will feel empty and without any great passion".
In her bathroom, you can see how Charlotte still has candles and other decor items but instead of contrasting against the wall in a sage colour as most of us would default to, Charlotte has chosen white. This gives subtle little touches and a nod to the sanctuary she has aimed for in her bathroom without breaking up the open space of the white wall.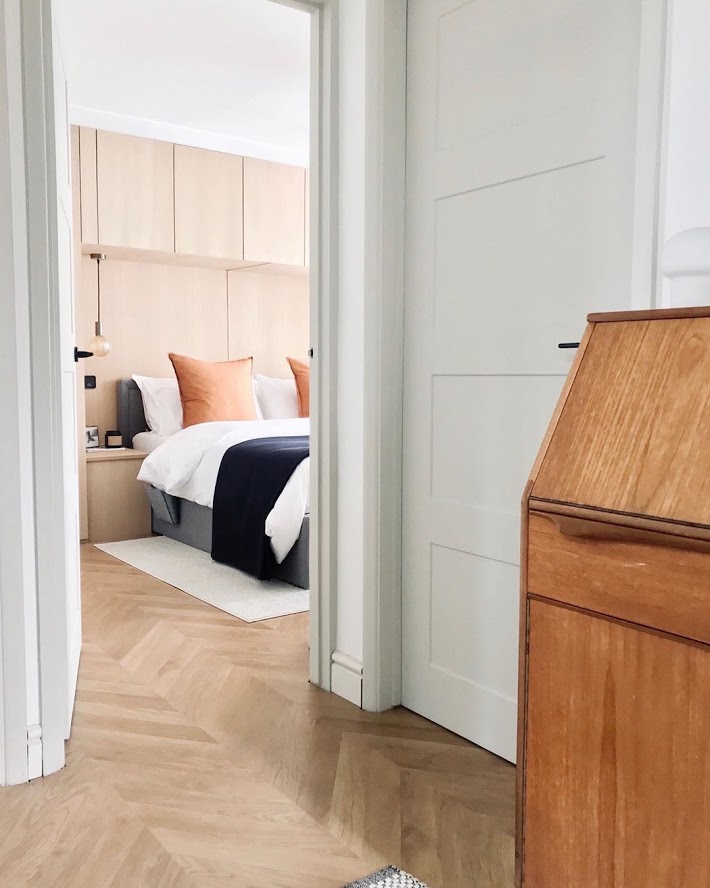 Give attention to arrangements
Give attention to arrangements
"How you display is just as important as what you display"
Previously working as Area Visual Merchandiser for northern Europe & 'Other Stories', Charlotte has built up a lot of knowledge on how our eyes are trained to pick out key features and be drawn to where the arranger wants you to look. "The eye is drawn to odd numbers, so 3 or 5 displayed items works well. An example of this may be a vase of 5 pampas grass stems or a set of 3 wall prints." Charlotte used to use these techniques in her retail display role and to make it perfect, would use pyramids to create an aesthetically pleasing setting. An example would be a tall vase in the centre, at the back and 2 smaller items towards the front.
Renovating her home, Charlotte has realised her love for interiors and her natural ability to bring interiors together in a high end design, while maintaining an affordable budget.
If you're looking for minimalist design inspiration, tailored to you, your home and your family, Charlotte offers bespoke interior design from £90 per room.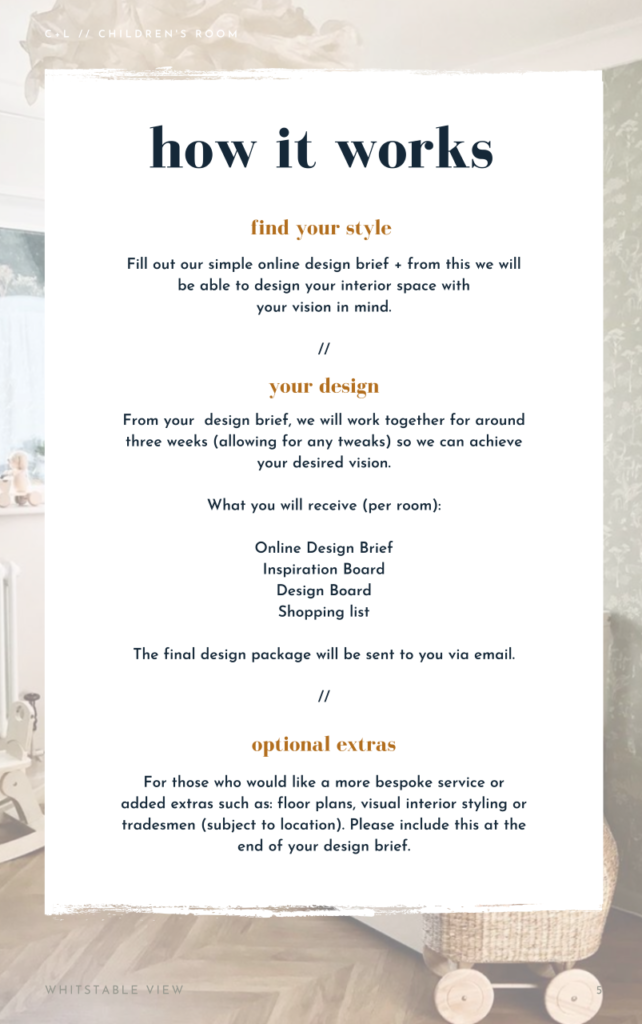 Follow Whitstable view on Instagram