After using a Leica DISTO D510 for 3 months, here's how I got on!
When you're working on a full house renovation, you try as much as you can to work smarter, not harder (thanks for the tip Dad!). So when the guys at Leica reached out to me to tell me they'd love me to try all the features of their distance metre, I couldn't wait to see what it could do! After 3 months of using it, here is how it's made our lives easier!
Measurements in your pocket
Measurements in your pocket
No more pen and paper or lost measurements!
Ok, so when you're in a renovation you don't always need a piece of paper, you find the nearest drywall and scribble your notes on there. But even then, this often results in getting to the shop and realising you didn't take a photo of your room size, you end up buying too much/ too little materials and then have to make a second trip!
The Leica DISTO coupled with the DISTO Plan app, means that not only are your measurements right in your pocket, they're also arranged by projects of your choice! I have one for each room and then label each area within the folder, such as 'wardrobe' 'dorma loft' or 'velux window'. 
With the Leica DISTO that I have been using being accurate to ± 1 mm, not only do I have no need to worry about an illegible tape measure or human error noting the measurement incorrectly, but I can also rely on the measurement given me to within 1mm!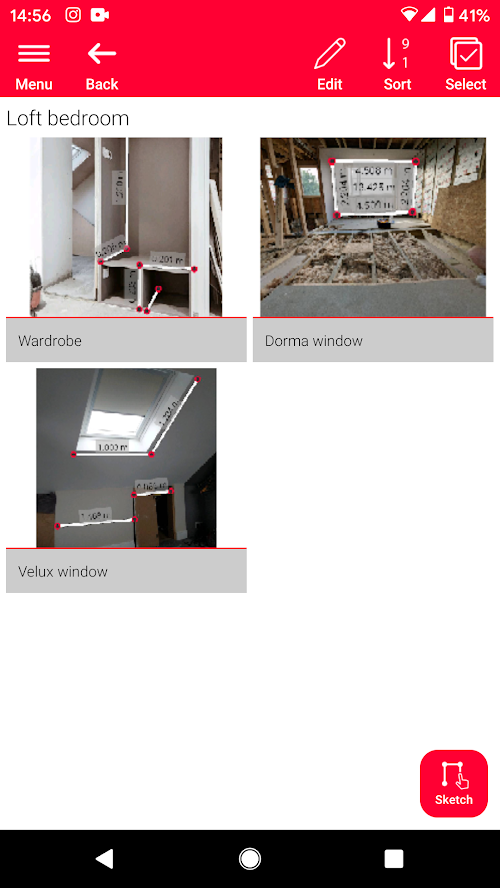 No more working out which wall is which!
In addition to the accuracy of measurements, the DISTO Plan app lets you keep those measurements accurate by plotting distances against actual photos. No more wondering which wall is which when looking at a plan! The app let's you either retrieve a photo, or take one on the go for up to real-time measurement taking. Then simply draw a line on the distance you're taking and see the measurement appear in the app as soon as you shoot it with your device.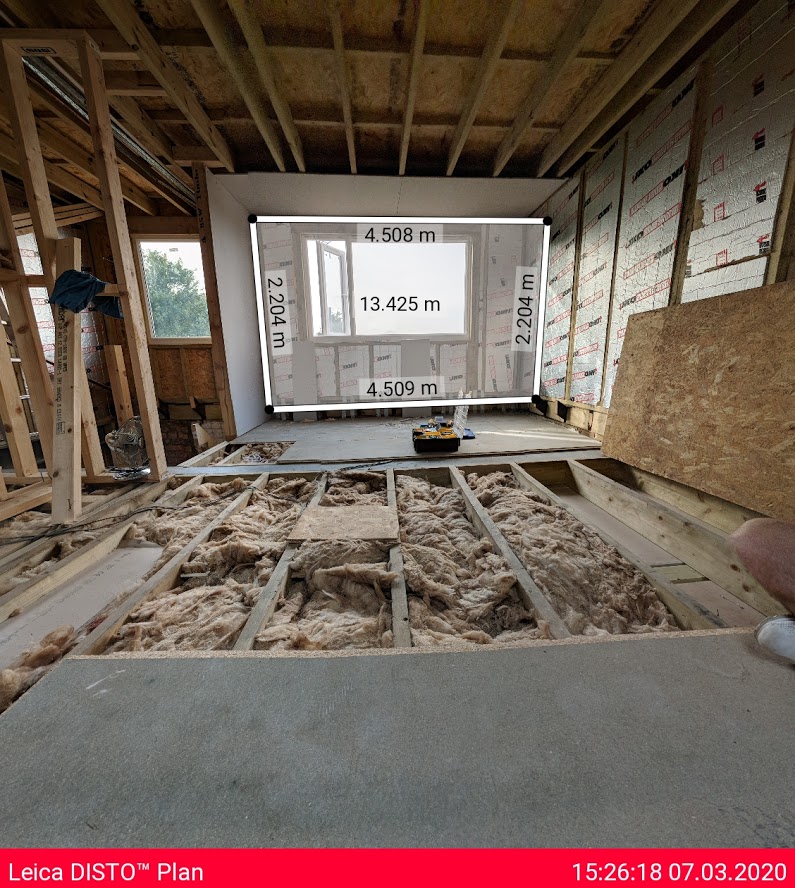 Calculate as you go, without the added effort
A calculator: When measuring an area either with the app or with the DISTO D510 alone, the m² is automatically calculated for you. If you're using this while plotting against the photo as above, the area will grey itself out and add the area into the middle. Alternatively, if you prefer the old school method, the Disto D510 also has a calculator built in
A spirit level: If you're looking for true accuracy and instead of trying to focus on a tiny air bubble, the Disto D510 has a built in spirit level too! Simply place on it's side and adjust. The display can either show you 0.00° or will also make a continuous beep so you can adjust by sound. Great for if you need to level the centre of a beam while adjusting the other end by yourself! (trust me, I tried!).
And of course, a distance metre: The combination of tilt sensor and Pointfinder opens up some astounding ways of taking indirect measurements. The digital Pointfinder with its 4x zoom overcomes the issue of limited outdoor visibility, whereas the tilt sensor can quickly and easily determine tilts, allowing you to measure horizontally or past obstructions. Measurements can also be taken from objects that do not have a suitable reflective target point, e.g. when determining the height of a tree or when measuring the height of a reflecting glass façade, which would not be possible with a conventional laser distance metre. The results are guaranteed to be reliable!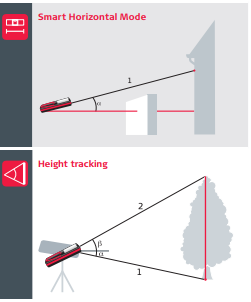 Literally, point and shoot.
The DISTO D510 has a range of up to a whooping 200m but that doesn't mean you have to be able to see that far. Using the built in camera you can easily see the area which you're aiming for, even if you can't see the red dot. Then, when you're ready, simply tap to capture the measurement. I've found the entire use of the device to be extremely simple, even when pairing with my app. Each step walks you through instructions with no jargon, technical terms or qualifications required! All of the features do as they say on the tin!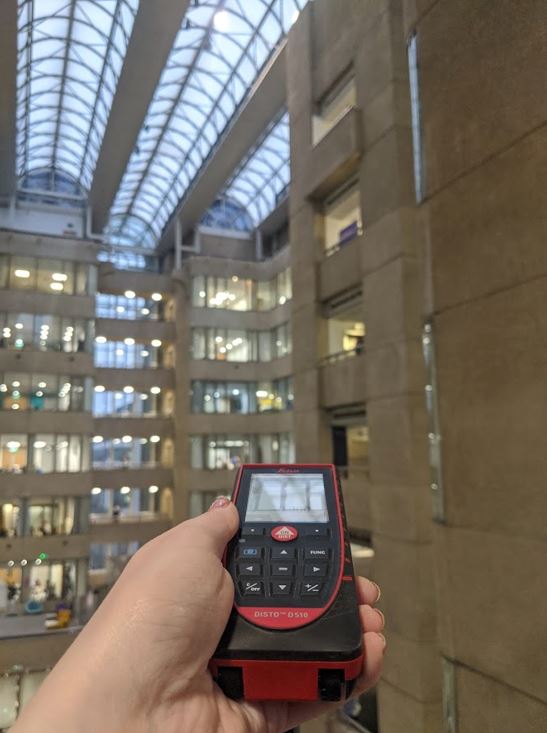 Combined with the app, there are multiple ways for you to recall your measurements and plans and distribute them to anyone that needs them. You can view your plans in a 3d view as well as download them as an image or PDF. If you have the right equiptment and memberhip (starting at £1.49), you can also download them as a CAD drawing which will let you amend them from your computer. This is most useful for architects and others that rely on this technology as part of their day to day lives.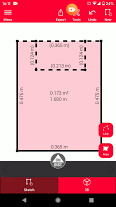 My Leica DISTO was gifted to me to use and discuss with my followers. This does not effect the opinions I have expressed within this article. I would not accept a gifted item I wouldn't use or recommend to my best friend.