We're a Pinterest crazy generation, constantly looking for ways to spice up our interiors to make them pop and give them the edge we crave. Here we look at 5 ways to introduce colour in flexible ways which are easy to dial up or down!
Topping the chart with our favourite way to introduce colour to your home, is a DIY peg board! We first saw this over at @Victoria_Road_Restoration and we haven't stopped thinking of the possibilities since! 
If you paint a wall, you have to keep that wall…but if you create an adjustable wall, every day can be a redecorate day!
Lucy has some DIY how-to in her posts for those eager to try and once it's built you can add vases, flowers and all kinds of colourful objects!
If you change your mind: Use neutral pegs and shelving for a more subtle look and dress with leafy foliage and family photos. Tah dah!
There is no doubt that the most fun and budget friendly way to add colour is to get your paints ready! If you have plasterboard left laying around the house or white dust sheets that could do with a more exciting look to them, you're already half way there. For your plasterboard, cover with a white paint first and then go mad with some acrylics. Splash, stroke, drizzle… whichever technique you fancy and create a piece especially made to suit your style.
If you have been using white dust sheets, these could give you the perfect opportunity to test what it would look like to add a colourful throw or rug to your room. Have a look at some tie dye techniques or paint straight on in a more controlled way.
If you change your mind: You will have one very jazzy dust sheet!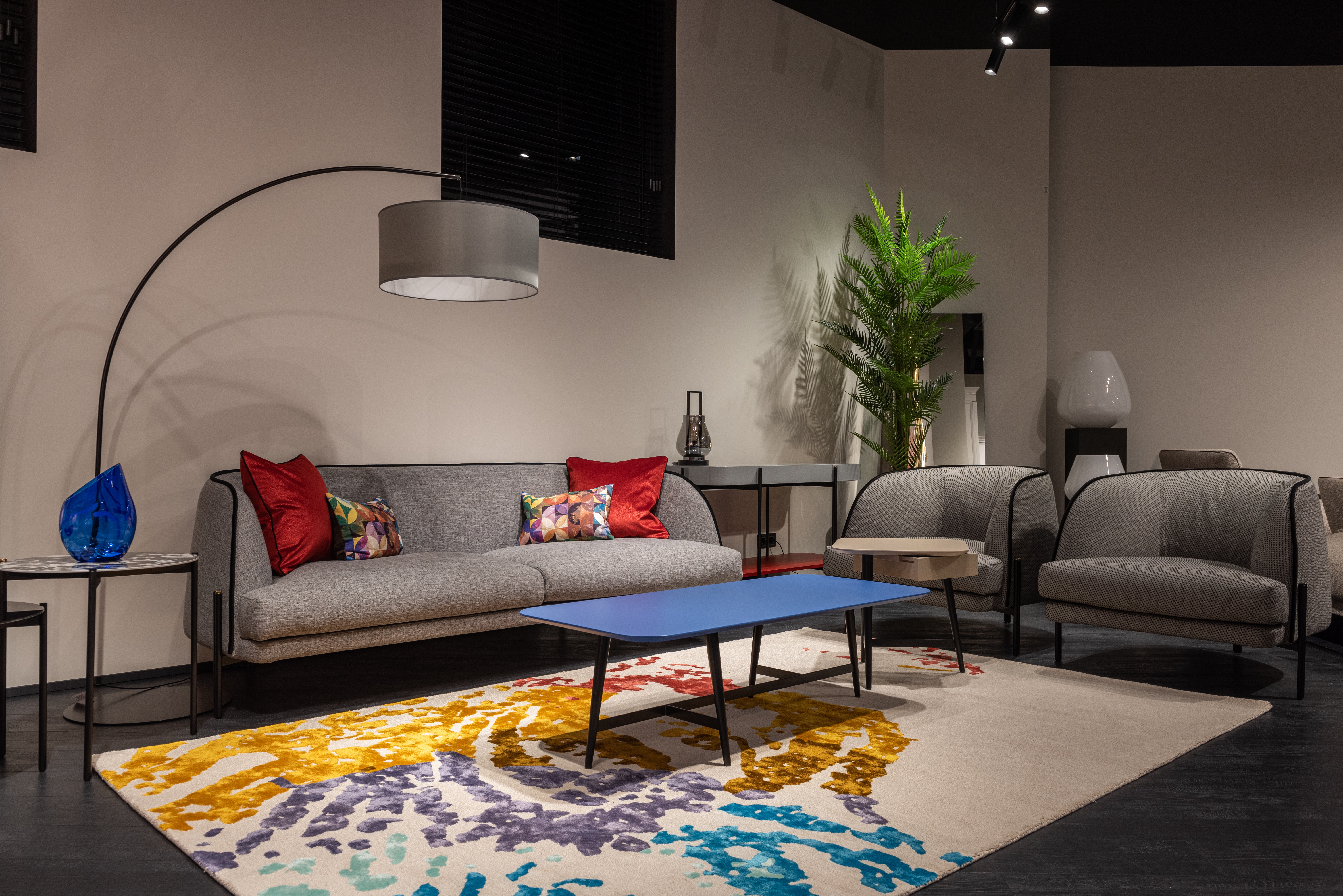 "Change your colour scheme to suit your mood with the use of lights"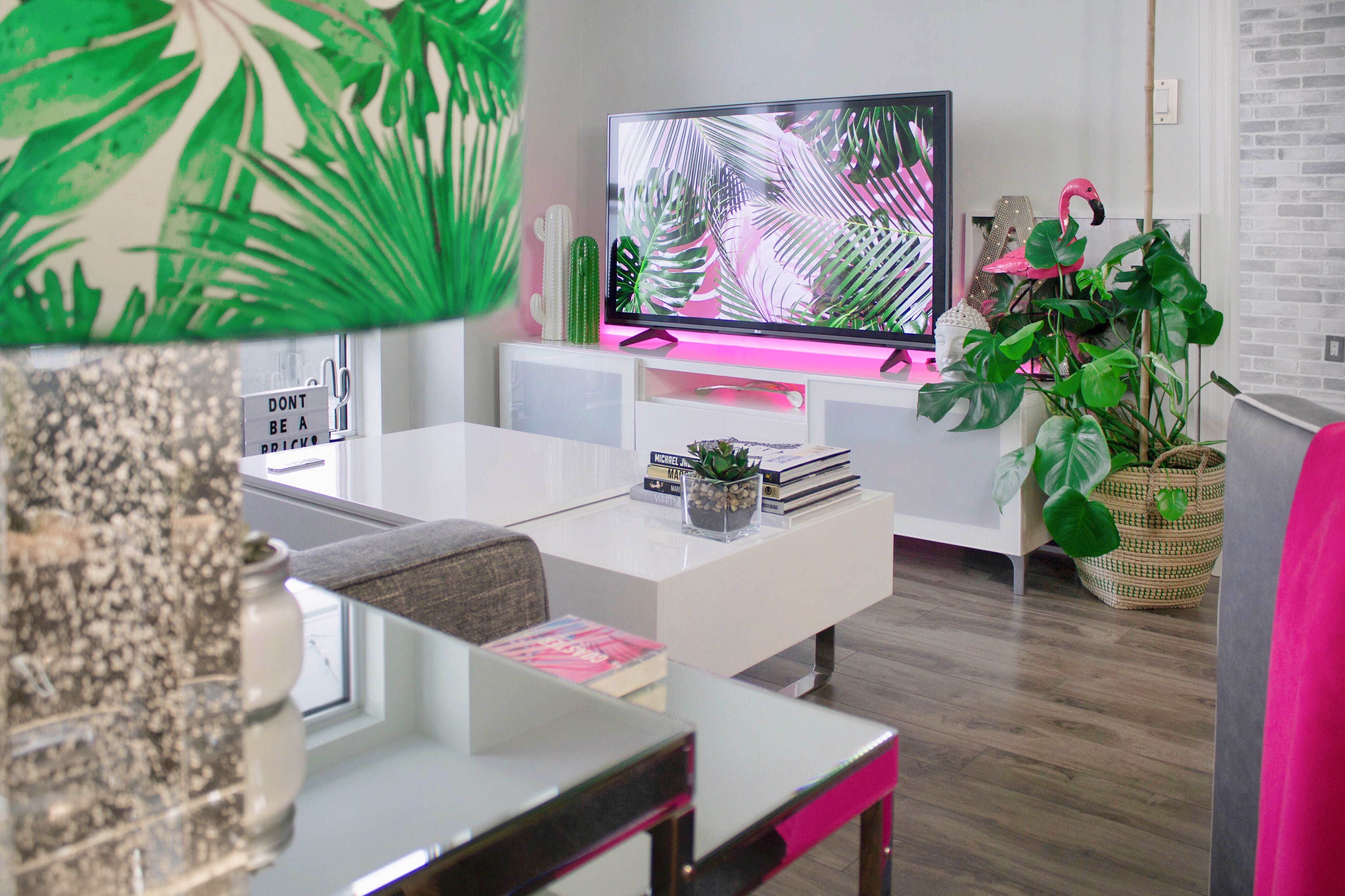 Another way to bring bright, interchangeable colour to your home is through the use of lighting! A simple LED strip light can offer from 5-100 different colours which can all be controlled at the press of a button! Girly night in? Make it pink! Scary movie on the sofa? Make it blue! Bit of romance? Let's go red! 
If you wanted to go one further, buying a setup for your Smart Home means you can set profiles to change depending on the time of day or the playlist you have on! I'm definitely feeling green lighting vibes with my rainforest playlist!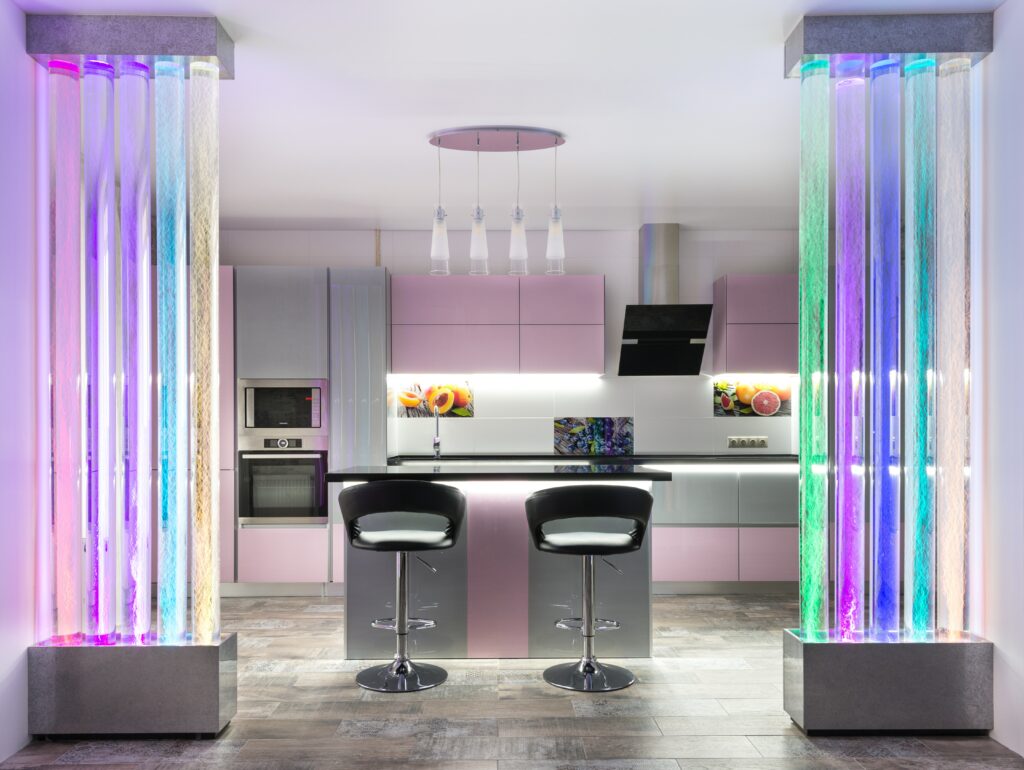 Through my renovation, I've struggled to visualise how bold I want to go. My heart usually says, go bright, go bold, go patterns! But my head says toned down neutral decor! Using things like cushions, throws and rugs is a great way to add pops of colour and style in a way which can be changed or dialled up gradually. I've found that buying them from places such as TK Maxx that let you do free in store returns is a good way to try before you buy. Alternatively, for an even easier way to try different colours and patterns in your room, here are some other methods:
Swap cushions and other accessories with friends to test different options
Cover cushions with t shirts, pillow cases or even tea towels for a quick try at the pattern (you don't even need to sew just to see how it looks!)
Drape different fabrics to test new throws… check out the orange dressing gown draped over the sofa in the picture below!)
Move different furniture and accessories around your rooms, you may even find a new love for something you had got bored of before
Frame wallpaper samples for a cheap but effective method of adding some colour to any room
Try vinyl wrapping some pieces to bring them back to life in a way which is easily undone if you change your mind!