Creating a stand with leftover tiles
"Leftover materials from your renovation don't need to go to waste. They're often perfect for complimenting your style and tying decor together!"
Creating the perfect stand
Creating the perfect stand
"A unique and practical addition to any room"
Whether you have tile samples which never quite made the cut, or you have too many left over from your redesign, creating a stand is a great way to use the leftover pieces. It will compliment your decor perfectly and has endless uses, from a jewellery and perfume display, to a fruit centrepiece!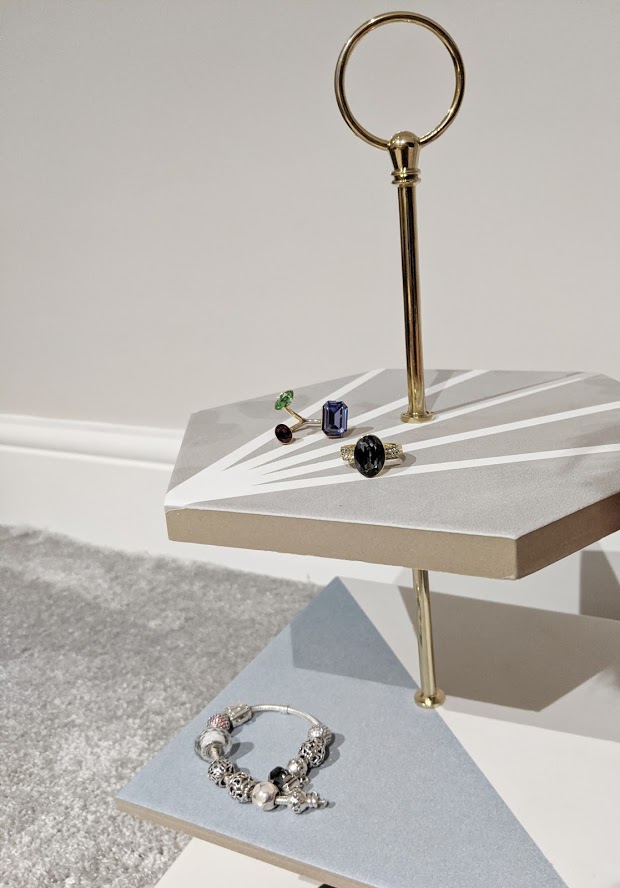 "Decide how you'd like your stand to look"
The key thing to remember when planning your new stand is that tiles can be tricky to drill through. You will need to have the correct drill bit or have a plan for an alternative. Within this post you can see that I have used the drill method as well as using some dessert glasses between the layers which is just as effective!
I found that the best stands have a smaller tile on the top and a larger one on the bottom, but have a play around with the tiles you have available. They don't all have to be the same shape. In fact, using hexagons or other shapes just add to the character!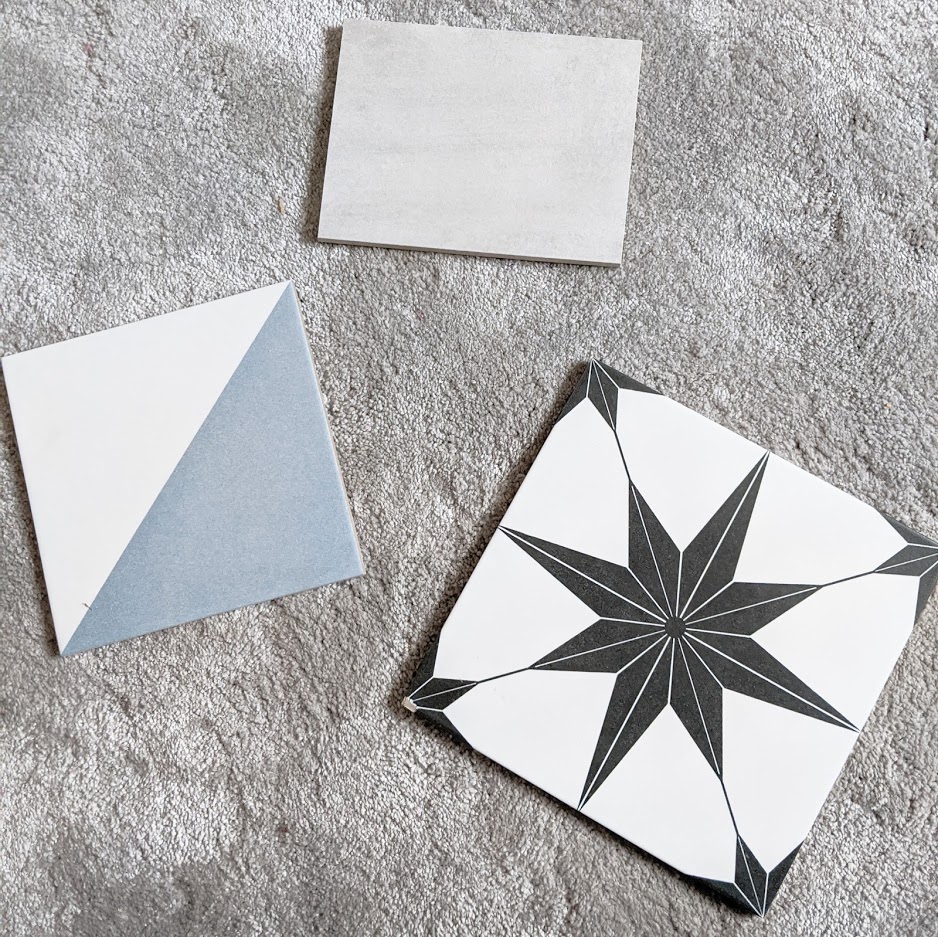 Make sure your stand is sturdy!
Creating a stand out of tiles will be fairly heavy before you even have anything on it. There are lots of handles available to buy, but my advice would be to buy a good one- preferably made from metal instead of plastic. You will also need to make sure that the screw element is thick enough to go through your tile.
Alternatively, you can use other options and simply glue them in place. This might not be as strong as if screwed if you plan to lift your stand, but if you don't plan to move your stand much, a thicker centre could be more sturdy than a handle anyway.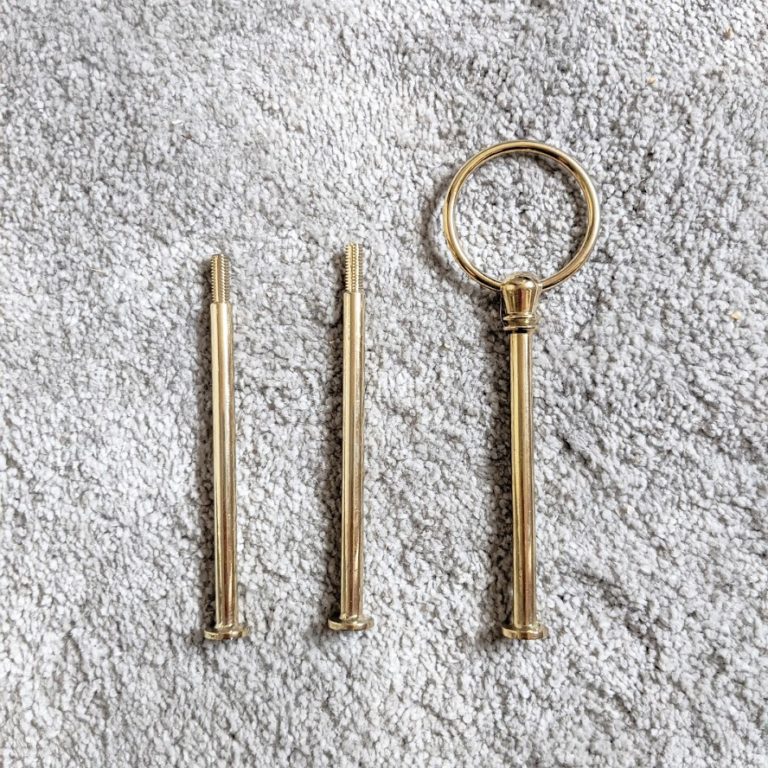 Using an alternative centre
Using an alternative centre
A dessert glass worked perfectly!
When I first started my stand, I didn't have the correct drill bits available and so used dessert glasses in between the layers. This worked really well but I found the stand still needed the top handle to look finished. I was able to glue this, and the glasses to my tiles. As the glasses were thicker, I found the stand to be more sturdy, but I wouldn't have felt comfortable picking the stand up in the same way as once I had screwed the centre stand through.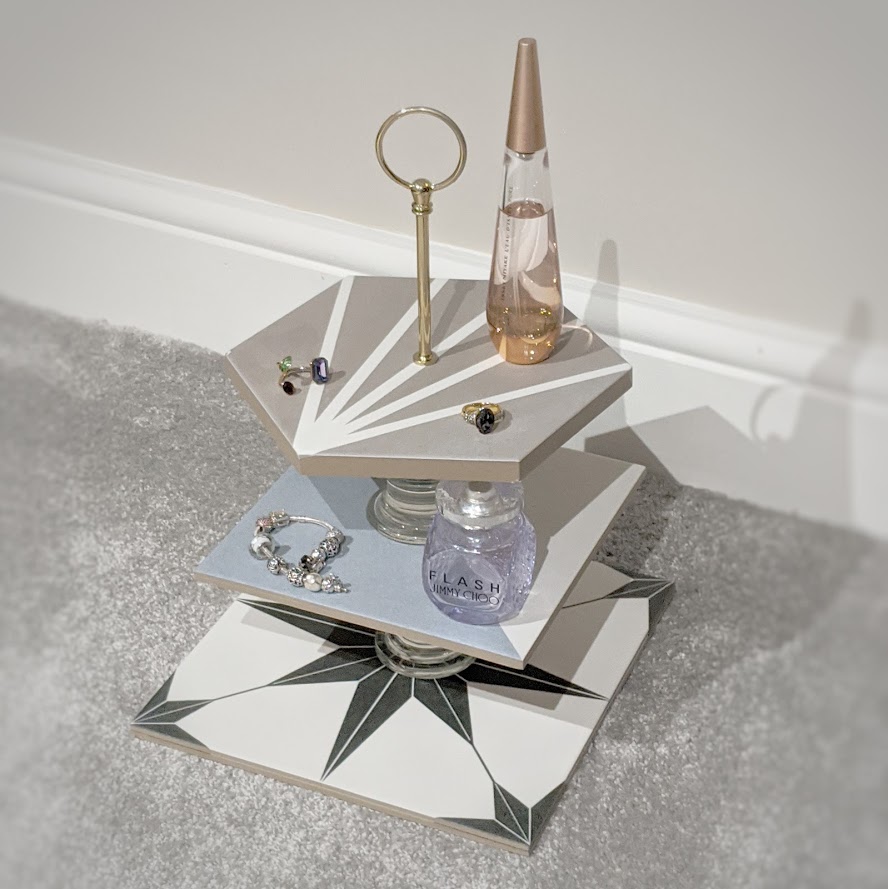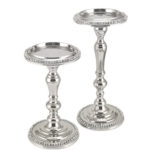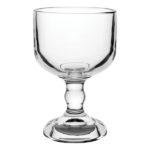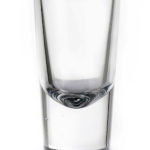 We'd love to feature your tile masterpiece! Let us know if you've created one so we can showcase all the different styles!